Introducing The Frightland VIP Season Pass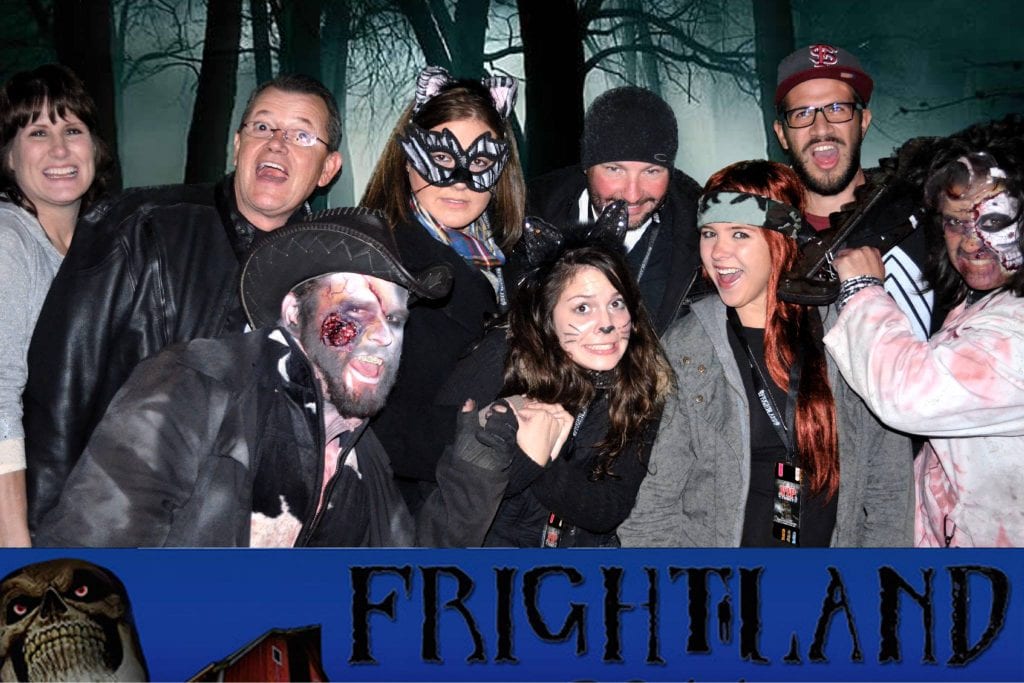 You asked for it. You demanded it. We listened, and now you have it. Frightland is excited to announce the Frightland VIP Season FrightPass. These Frightland season pass / season tickets allow you access to Frightland Haunted Attractions every night that we are open. Additionally, you can go through the attractions as many times as you want until the attractions close for the evening. As always, we thank our Fright Friends for their enthusiasm and support.  So many of you visit Frightland multiple times a season (& some of you every weekend) that we wanted to do this for you!
So, how much is a Frightland VIP Season FrightPass? A VIP FrightPass is $50 and includes all 8 attractions one time each on one night. But for the VIP Season FrightPass, $149 will get you unlimited Frightland haunted houses and haunted attractions from the time we open until the time that we close every night that we are open during that season. That means, if you love The Attic or the Haunted Barn, you could do those haunted attractions as much as you wanted until those attractions closed for the night… and you'd be in the VIP line for minimal waiting. We often recommend hitting the Haunted Hayride when you first arrive, as that is the first attraction to close. If you wanted to jump back in the VIP line and relive the scares again, you could do so with the VIP Season FrightPass.
Due to the exclusivity and special experience, the VIP Season FrightPass can only be purchased at the ticket booth. You will receive your very own personalized Frightland VIP FrightPass ticket and lanyard with a photo of your smiling (or scary) face right on it. We also throw in a free souvenir print of you and your group at our Photo Booth.
We are so excited to be able to launch the Frightland VIP Season FrightPass to our amazing Fright Friends and fans and we know you'll love the experience!  See you soon!
And here's all the legal fine print you could ever want!
Frightland Season Tickets / Season Passes / VIP Season FrightPass is not transferable. Does not include amusement rides which can be purchased separately. VIP Season FrightPass is good on any open / operating night during the season purchased. (eg. A Frightland VIP Season FrightPass purchase on October 10, 2015 is good for the 2015 Season only and would expire on November 7, 2015 – our last night of that season). Frightland can not be held responsible for closures due to inclement weather. See our Inclement Weather Policy. There are absolutely no refunds for any reason. 
---