Frightland Employment
Scream Team Members Wanted for our 27th Season!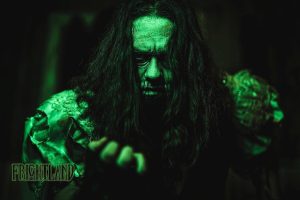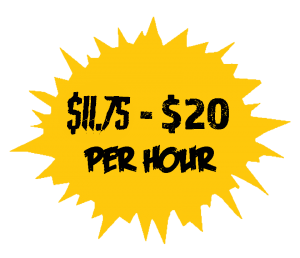 MUST BE 18 OR OLDER!
Is the Halloween season one of you favorite times of the year?  Do you enjoy the rush of making people jump?  Can you get into makeup and costume and go over the top in character acting?  Are you a team player who enjoys working together with others?
Frightland, Delaware's largest haunted attraction, is now accepting applications for the upcoming season.  We are looking for experienced (and closeted) actors and haunt enthusiasts to help us scare the wits out of our guests!  If you love Halloween, love scaring people, and love getting paid to have fun — we are interested in having you join our Scream Team family!
Important Considerations:
You must attend all auditions and Family Night.
You must be available to work our show nights.
This is a part-time, temporary position.
All employees of Frightland are required to be in costume and makeup regardless of position.  No job is too small.  Every employee is responsible for giving the best they can give and entertaining our guests.
Positions available:
Ghouls / Crowd Walkers / Ticket Takers:  Must be at least 18 years old. The role of our ghouls require a positive attitude, team playing and a desire to do your best! Acting in a haunted house can be both fun and rewarding. The power you have over people looking to be frightened can be extremely exhilarating!
Experience is not required just the desire to do your best! We are looking for ghouls that can show up on time, work weekends, have transportation to and from Frightland, and most importantly, have the love of the macabre. If you have always wanted to dress up in costume, be someone else, run around scaring the daylights out of people, and be PAID for having fun, this is the opportunity for you! This is a serious business, but we are also serious about having fun. Our season runs from the end of September through all of October and ends on the first weekend in November. Interviews  are held in early September and tryouts follow in Mid-September.
Makeup Artists:  Must be at least 18 years old.  Experience is required for this position.  You must be able to work extremely quickly, independently, and most importantly – be creative!  You will be asked to show us a portfolio and to give us a demonstration.
Wagon Riders:  Must be at least 25 years old.  Wagon riders have the responsibility of maintaining the safety of the guests and ghouls on the hayride.
Tractor Drivers: Must be at least 25 years old. Tractor drivers are responsible for escorting our guests around the hayride as well as maintaining guest and ghoul safety while driving in complete darkness.
Line Monitors: Line Monitors are responsible for monitoring lines to ensure our guests are following our rules which keep everyone safe.

Job Applications
All employees must complete the form at the bottom of this page — even if you have worked at Frightland in the past. The management team will review all applications. If your application is accepted, you will be notified by EMAIL the last week in August / first week in September. Please only submit one application and DO NOT call inquiring on your application.
Interviews will be held at Frightland beginning in late August. You must have a photo ID (driver's license/state ID) and a social security card prior to your interview. If you do not have these documents, apply for them now, so we can verify them when you apply. No employee will be hired without these documents. There will be no exceptions.
These positions require fun, energetic individuals.  Lots of energy is required, but no experience is necessary! If you are moved on to the next step after interviewing with us, you will be invited to Try Outs.  This is where we'll show you our various attractions and scare zones and you will have the chance to show off what you have. Try outs will last several hours. From there, we make our casting decisions to determine who will be joining this years Scream Team.
If you are have any questions, please email the Scream Team  at [email protected].
Thank you for considering joining our team!
Happy Haunting
Be sure you get the "Thank you for applying" screen. If you did not, we did not receive your application.