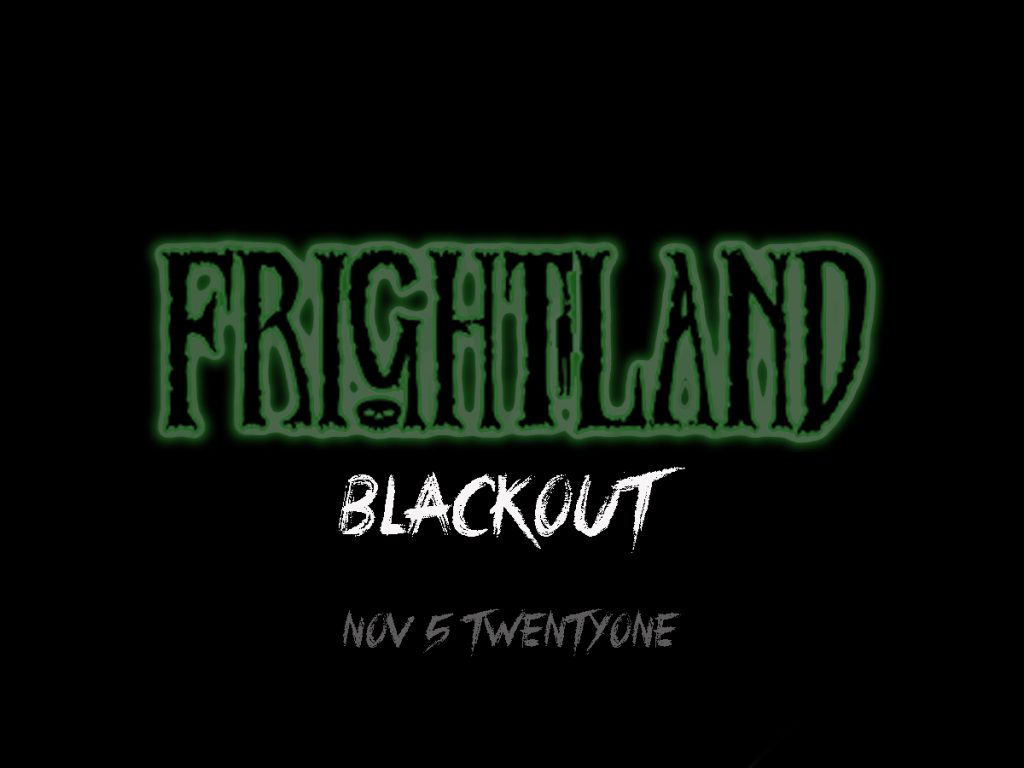 You begged us to bring it back…We listened. Frightland is proud to announce that Friday November 5th, 2021 is Frightland: BLACKOUT. See Frightland like you've never seen it before: in the pitch black. You will only have a glow stick to light the way of your group.
Frightland: BLACKOUT is a one night only event that will leave you breathless. Enjoy our world famous Horror Hayride and Ravenwood Cemetery before you enter our other six haunted attractions in total darkness armed with only one glow stick per small group. Idalia Manor, The Attic, The Barn of Terror, Fear, Ghost Town and Zombie Prison are all even more horrifying in the dark. You won't know what lies before you during Frightland: BLACKOUT.
* This is a high intensity, high thrill experience that takes place in the dark. There are no refunds if you are too scared to finish. You have been warned! *
Friday November 5, 2021
Gates open at 6pm and close at 9pm
You *MUST* sign a waiver to enter Frightland: BLACKOUT. With a signed waiver you will get a red glow stick which allows you to participate in the extreme experience. Minors *MUST* have a parent or guardian present or will get a purple glow stick which gives the traditional Frightland experience.
Tickets can be purchased at the box office Friday between 6p & 9p or online.
---