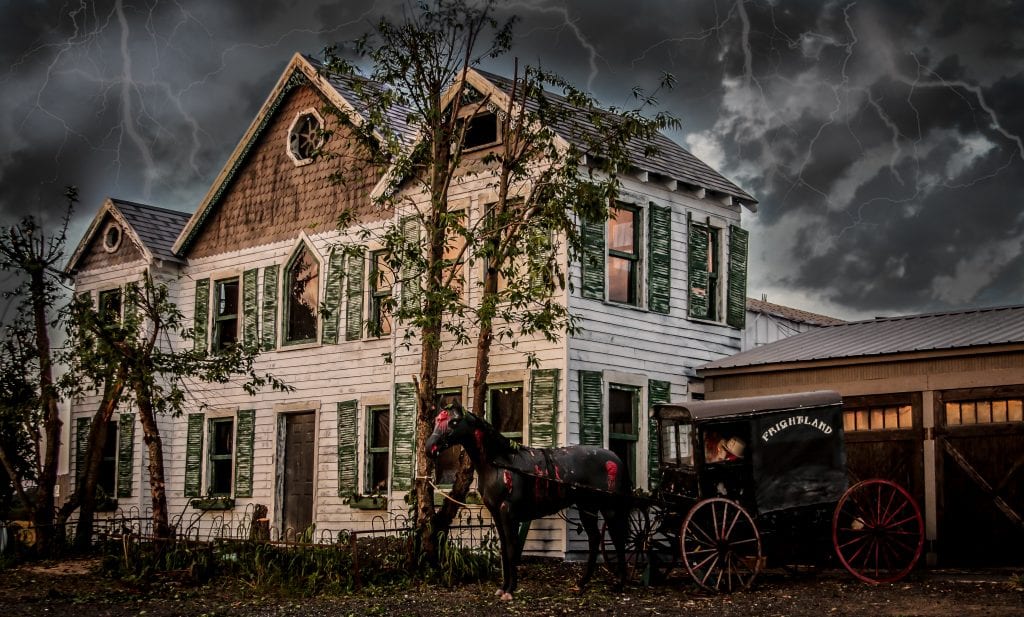 You want to talk terrifying? Frightland Haunted Attractions is as scary as a Philly Cheesesteak with no Cheese-Whiz! Frightland entertains guests from around the country (& even as far away as New Zealand). We have thousands of guests from Philadelphia Pennsylvania each and every season and we work to make sure that their time spent at Frightland is worth every horrifying moment. It's a short drive and will give you a full evening of terrifying fun.
Frightland Haunted Attractions Is Only 40 Minutes From Philadelphia!
Frightland Haunted Attractions – located in Middletown Delaware – is an easy 40 minute drive from the Philadelphia International Airport. Simply hop on I-95 South to Route 1 South and you'll run into our iconic Skull Silo. We feature 8 unique haunted attractions on 1800 acres of farmland including a hayride, a dark haunted attraction, multiple haunted houses and much more. Not enough fun for you? We feature a full amusement park with rides, games and food!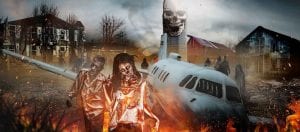 Frightland Has Been Named One of the Top 10 Scariest Haunted Attractions!
Frightland has been named one of the top 10 scariest haunted attractions by such renowned publications as Travel Channel, Huffington Post and Forbes. We entertain visitors from around the world because people know that Frightland is the premiere haunted attraction scream park.
8 Unique Haunted Attractions To Fill An Entire Terrifying Night
Frightland features 8 different uniquely themed haunted attractions which include Haunted Hayride, Barn of Horror, Idalia Manor, The Attic, Zombie Prison, FEAR, Ravenwood Cemetery and Zombie Ghost Town. Additionally, we offer a full amusement park including adults and kids rides, carnival games and plenty of choices in food. Our 8 attractions are designed to fill a night full of terror just for you!
No matter if you're coming from the city of Philadelphia or nearby surrounding areas like Willow Grove, Bryn Mawr, Upper Darby or even Bala Cynwyd, Frightland Haunted Attractions has you covered for a night of terrifyingly scary fun.
Buy your tickets to Frightland Haunted Attractions now!