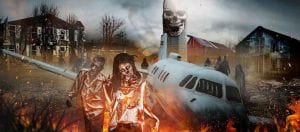 If you're from the Baltimore Maryland area and you're looking for a scary haunted house, look no further than Frightland Haunted Attractions. We're a short drive, we're absolutely terrifying and you'll have a whole night of horror filled fun in our 8 haunted attractions.
Just A Little Over An Hour Away
It takes just a little over an hour to get from Baltimore, Maryland to Frightland Haunted Attractions in Middletown, Delaware. Generally speaking, you'll take I-95 North until you get to Route 13 South in Delaware. Then, you're just a few miles from Frightland.

A Full Night Of Terror
Once you arrive to Frightland you will be in for a full night of terrifying fun. With 8 uniquely themed haunted attractions and a full amusement carnival, plan on spending your evening with our ghouls.
On most nights, the gates open up at 6pm and they close at 9pm, so make sure to be here before then. After you park, you will get your tickets at our ticket booth and then head to the Haunted Hayride line. As long as you are in the hayride line before 9pm, you will be able to make your way through all 8 of our terrifying attractions. The Hayride will drop you off at Ravenwood Cemetery. After Ravenwood you will walk through Fear and then our Ghost Town. After that, you will finish our final four haunted attractions. After you are done all of the haunted attractions, you can use your FrightPass or VIP FrightPass to enjoy unlimited rides in the amusement carnival. They are the last to close. We also offer numerous food options of all types and for all tastes.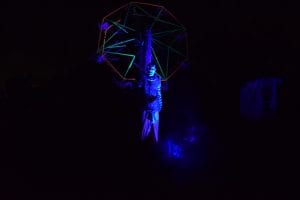 Absolutely Terrifying
Frightland Haunted Attractions is not a haunt for the faint of heart. We have been named a Top 10 Scariest Haunted Attraction in the United States by such outlets as Travel Channel, Huffington Post, Forbes and more. So if it's fear you're looking for, you'll have plenty of it here at Frightland.
No matter if you're coming from the city of Baltimore or nearby surrounding areas in Maryland like Towson, Halethorpe, Columbia, Annapolis, Ellicott City or even Glen Burnie, Frightland Haunted Attractions has you covered for a night of terrifyingly scary fun.
Directions from Baltimore, Maryland to Frightland